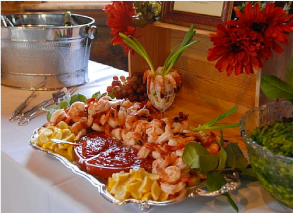 I believe that every event should be planned individually. We can do whatever you want. From soup to nuts we can plan an unforgettable event.
There are a few things to consider. When you are planning your party.
Think about who and how many are being invited to your party.
How many if any are children.
Most importantly think about your budget. How much can you spend, and then together we can create a menu that is designed for your tastes, quests and budget.
Do you need servers, bartenders? A chef? We can help you with that too.