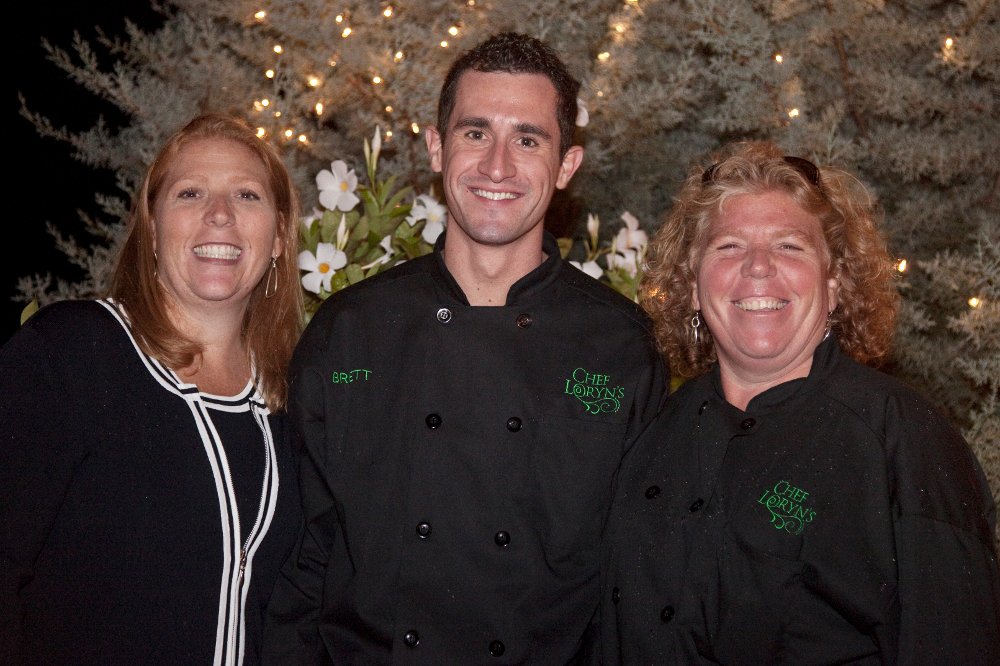 Dear Friends, Customer's Old and Customers New,
Welcome to the New Chef Loryn's website!
 Here you will find that things are run a little differently than your typical "deli" or "catering" establishment.
Inside the following pages take the culinary journey that you long for.  Be it for breakfast, lunch, dinners to go, a baby shower, a bridal shower,a cocktail party, a football game, a holiday party, a formal gathering or just the gang over for a late afternoon fest.  We can do it all for you.
Chef, teamed up with her long time crew are here to make your event planning and every day culinary needs as easy as phone call. Planning parties, providing you  and your families with delicious meals are all just a small part of what we can do for you!
We know every aspect of the business; rentals, flowers, cakes, rental halls, and anything else you may need for your off premise catering needs.  We only work with the best.
The Chef, Colyn and Brett want to  thank you for your continued dedication to Chef Loryn's.  We PROMISE to continue to provide you with FRESH, HOMEMADE,DELICIOUS and AFFORDABLE FOOD always made from the heart and with conscientious ingredients without anything artificial.
We are making more Pot Pies and Chocolate Chip Cookies than can ever be imagined!!!! Corporate lunches have grown and our dinners to go program has really flourished!  All with thanks to you!
Check out our new appetizer lists and new testimonials from all our great clients!
Hate to bring it up…but the holidays are right around the corner…We are already booking for December!  So don't wait!  Look for the "Everything But the Bird" menu (we will be offering a  Turkey breast).
Start planning those holiday parties, we have the food, staff, bartenders, and can also hook you up with rentals if you need them.
Blessings to all,
Eat, live and love well!
Chef Loryn, Colyn and the Crew